The Italian Fisherman - TODAY
After 35+ years of operation, the Italian Fisherman has grown into a unique waterfront destination.
Experience all of our 4 specialized culinary & socializing areas in one location.

The Italian Fisherman:

A casual fine dining atmosphere that provides a
full dinner menu that consists of unique and traditional pasta dishes, fire roasted steaks, fresh seafood entrees. Enjoy a table on our side patio
or in our dining room. Reservations accepted for
our inside dining.

Dinner service begins at 4:30pm daily starting May 12th.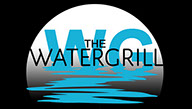 The Watergrill:


Our lower waterfront level hosts a casual atmosphere
and menu of gourmet burgers, fresh salads, handcrafted baguette sandwiches, and appetizers to share with the family!
Open daily at 11:30am starting June 16th.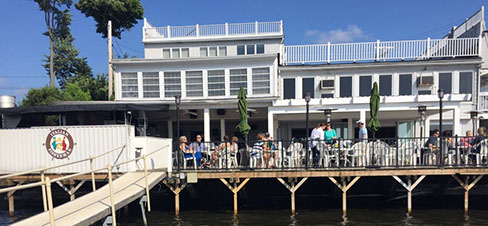 The Fish Tank:
Tie up your boat or walk down the dock to enjoy a cool beverage on this unique floating bar for a front row seat to live entertainment!

Open during Bemus Bay Pops show events.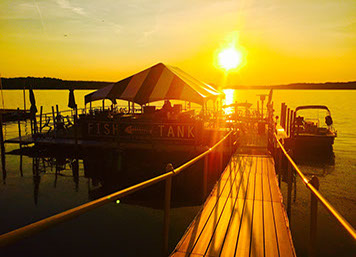 Lago di Vino:
Relax in our beautifully landscaped wine garden with a glass of wine and a little nosh of Italian Street food while you listen to music
and watch the sunset over Bemus Bay.